Another Year of Rising Fatal Injuries in the Workplace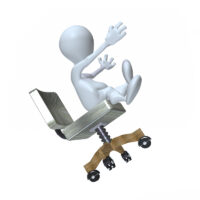 Fatal injuries on the job are on the rise, according to recently released federal census data. Learn about the most common causes of worker deaths below, and contact a New York personal injury law firm with any additional questions.
New data shows high number of worker deaths
The report on workplace deaths, recently released by the US Bureau on Labor Statistics, shows that 5,190 people were killed on the job in 2016. This marks a 7.7% rise over 2015's total of 4,836. This makes 2016 the first year since 2008 that more than 5,000 workers have been killed on the job in a single year.
Overall, the rate of fatal injuries on the job rose to 3.6 for every 100,000 full-time workers, up from 3.4 in 100,000 in 2015. This is the highest rate of on-the-job fatality since 2010. The industry with the highest rate of fatal workplace injury was that of logging, which had a fatality rate of 135.9 per 100,000 workers. Fishing, aviation, and roofing filled out the top four most dangerous industries.
40% of all workplace fatalities were caused by transportation-related accidents, and one in every four worker deaths was the result of a roadway incident. The second-most common cause of death on the job was, surprisingly, violence or other injuries caused by humans or animals, which caused 866 deaths on the job. Of these, 500 were homicides, which is an almost-20% increase over the number of homicides in the workplace in 2015. The third leading cause of worker death was slips, trips, and falls, which caused 849 deaths. Drug overdose was another rising cause of worker deaths. The number of overdoses on the job rose to 217 in 2016, a rise of 32% from the previous year. Since 2012, the number of workplace overdoses has risen by at least 25% annually.
Workers hurt on the job, or their surviving family members, may have a claim for money damages for their injuries. While workers' compensation benefits are the only form of relief available for certain workers, others may have the basis for a third-party lawsuit against careless independent contractors, equipment manufacturers, or rental companies. A Hudson Valley workplace injury lawyer can help you determine your right to money damages after an accident on the job.
If you need help getting the money you deserve after getting hurt at work in New York, contact the dedicated and effective Hudson Valley injured worker lawyers at Rusk, Wadlin, Heppner & Martuscello, LLP for a consultation, in Marlboro at 845-236-4411, or in Kingston at 845-331-4100.