Buying a Home After Bankruptcy?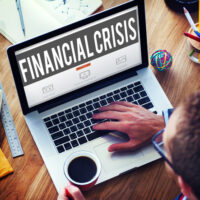 Filing for bankruptcy is a serious step which shouldn't be taken lightly. However, the common myth that bankruptcy brings with it the end of your ability to borrow simply isn't accurate. While it will require careful budgeting and deliberate steps to rebuild your credit, even home ownership is not outside the reach of those who have filed for bankruptcy in the relatively-recent past. Below are some facts to know about applying for a mortgage after having filed for bankruptcy.
Make it clear that you've turned over a new leaf
While lenders do not automatically rule out individuals with bankruptcies on their credit scores, you will still need to appear to be a safe bet for a bank to entrust with a note worth tens or hundreds of thousands of dollars. For someone who has filed for bankruptcy, this might mean that your credit in the years following the bankruptcy has been spotless, in order to make up for the time when it was poor. You must show a steady work history, and build up a substantial savings in order to make a down payment. Build your credit by obtaining a credit card and paying off the balance each month. Set your bills to be paid via automatic withdrawal, so that you need not run the risk of making a late payment.
Conventional loans require a longer wait
Conventional loans are those governed by the guidelines crafted by Fannie Mae. These loans will impose a four-year wait limit on would-be borrowers who filed for bankruptcy under Chapter 7. If the debtor filed for bankruptcy under Chapter 13, the wait to apply will be two years from the date of a discharge, or four years from the date of a dismissal, if you were unable to comply with the payment terms that the judge imposed. An exception exists for potential borrowers who filed for bankruptcy for reasons outside of their control, such as those who had a serious illness, or experienced the death of a spouse. Exceptions are rarely granted, however.
FHA loans will provide a shorter wait
Loans insured by the Federal Housing Administration are designed for those with a history of poor credit. Should you meet the criteria to apply for an FHA-insured loan, the waiting period imposed on Chapter 7 debtors is two years. Chapter 13 debtors can apply one year after beginning the process of making their court-ordered payments, provided that they have made all payments on time and have received written consent from the judge presiding over their bankruptcy that they may apply for a home loan.
If you have questions about filing for bankruptcy, or would like to consult an attorney on a Hudson Valley real estate matter, contact the experienced bankruptcy and real estate lawyers at Rusk, Wadlin, Heppner & Martuscello for a consultation, at 845-331-4100 in Kingston or 845-236-4411 in Marlboro.