Construction Accident that Injures 3 Causes Suspension of Contractor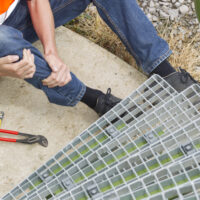 Three men were taken to the hospital with major injuries after a load of materials fell onto the men at a Queens construction site. The accident led the New York Buildings Commission to take action against the contractor responsible, suspending both the company and the superintendent responsible for the project.
Failure to inspect strength of building leads to collapse
The accident occurred in Astoria, Queens on June 20, 2017. Three men were working in the basement of a two-story home that was receiving an additional level. Ideal Builders & Construction had been hired to serve as the contractor in charge of the addition. On the morning of the accident, crews had used a crane to deposit a load of materials on the third floor, with that load including concrete mix, sand, laminated beams, and cinderblocks. While the construction superintendent, Fazal Hassan, should have first had the third floor inspected by an engineer to ensure that it was strong enough to handle the load, this inspection had not occurred. The load of materials caused the floor to cave in, crushing the men working below.
Three men injured in collapse
Emergency crews ultimately took three workers to the hospital as a result of the accident. The first, a 37-year-old man, had managed to escape before firefighters and medics arrived at the scene. A 40-year-old was quickly removed from the site by workers. A third man, 28 years old, required additional attention from emergency crews to be dug out from under the thousands of pounds of building materials that had pinned him. He was eventually dug out and hospitalized with critical injuries.
Contractor responsible to face trial
Ideal Builders has received 14 violations relating to public safety in the past two years. Hassan, the superintendent over the site of the recent accident, had been charged with overseeing more than 10 sites, which is the maximum number that a superintendent is permitted to oversee under the law. Ideal Builders will now face an administrative trial to determine whether it may still operate construction sites in the city. Rick Chandler, the New York City Buildings Commissioner, emphasized the city's low tolerance for unsafe actors in the construction industry: "Mr. Hassan and his firm neglected their duties on this and other construction sites and showed disregard for the lives of workers and the public. Bad actors in the construction industry need to get the message: the city will not tolerate those who endanger people's lives."
If you have been injured in a construction accident in New York, find out if you have a claim for damages by contacting the knowledgeable and effective Hudson Valley construction accident lawyers at Rusk, Wadlin, Heppner & Martuscello, LLP for a consultation, at 845-331-4100 (Kingston), or at 845-236-4411 (Kingston).