Court of Appeals Allows Malpractice Victim's Claims to Move Forward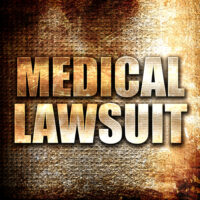 In a recent opinion issued by the Court of Appeals, the highest court in the state of New York, the justices reversed an Appellate Division decision dismissing a medical malpractice victim's claims. The lawsuit, filed by a man who was required to have a pacemaker installed after his prescribed medications interacted negatively, will now move forward toward trial.
The case, titled Pullman v. Silverman, was based on a patient's claims that a doctor's error caused his serious heart issue. The plaintiff, David Pullman, had been a patient of David Silverman. Silverman had prescribed Pullman with both Lipitor, a drug geared toward cholesterol reduction, and azithromycin, an antibiotic. Pullman subsequently suffered from an irregular heartbeat, and, subsequently, a third-degree atrioventricular heart block, requiring Pullman to have a permanent pacemaker installed.
Pullman filed a lawsuit against Silverman, alleging medical malpractice. Pullman claimed that the doctor had negligently prescribed Lipitor and azithromycin, and committed malpractice "in negligently failing to consider the possible adverse drug interactions in a patient on both Lipitor and Azithromycin." Pullman claimed that his heart block resulted from the harmful interaction of these two drugs.
The doctor's argument in favor of dismissal of the patient's claims focused on whether or not his injuries were proximately caused by the doctor's actions in prescribing the drugs claimed to have produced a negative interaction. Silverman presented medical expert testimony that the prescription of these drugs together would not cause the heart condition the plaintiff suffered, and that the condition must have occurred for independent reasons. Pullman responded to this argument by noting that Silverman's expert did not cite any medical research to support his argument, and that he had failed to adequately address the physical effects of the combination of these two drugs.
As we've discussed in a prior blog post, determining whether or not a defendant's behavior was the proximate cause of the plaintiff's injuries requires a look at whether or not a negative consequence would have happened had the defendant not behaved negligently. In a medical malpractice action such as this, courts often look at whether the patient would've suffered the same injury or decline in health even if the doctor had done everything right. In the case at hand, Silverman essentially argued that he did not bear responsibility for Pullman's heart block and need for a pacemaker because the drugs could not have caused this reaction.
The Court of Appeals ruled, however, that he failed to present enough evidence to support this conclusion. The justices reasoned that, since Silverman's expert had not cited to medical studies showing that these two drugs were not dangerous when taken together, nor included some other evidence which discussed the possible effects of an interaction, he presented an insufficient basis to dismiss the claim. The justices determined that there was still a factual question of whether Silverman's prescription of the drugs had resulted in Pullman's heart condition, and thus permitted the lawsuit to move forward, allowing a judge or jury to rule on this issue.
If you've been injured in an incident of medical malpractice in New York, seek the compensation to which you may be entitled by contacting the skilled and effective Hudson Valley personal injury lawyers at Rusk, Wadlin, Heppner & Martuscello, LLP for a consultation, at 845-236-4411 (Marlboro), or 845-331-4100 (Kingston).