How Does COVID-19 Impact My Personal Injury Case?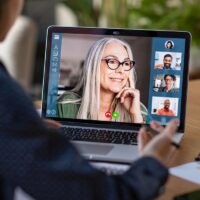 The COVID-19 coronavirus pandemic has derailed just about every facet of society. New York has been hit worse than most other locations. As a result, the state, and many cities, have put in place lockdown orders preventing many businesses and government buildings from admitting nonessential personnel. In most cities, in-person court proceedings have been closed indefinitely, leaving litigants unsure as to how their cases are meant to proceed. Read on for a discussion of how your personal injury case may be impacted by the novel coronavirus and the corresponding lockdowns and business shutdowns, and speak with an experienced and level-headed New York personal injury attorney if you or a family member has been injured due to someone else's negligence in the Hudson Valley.
In-person proceedings and trials delayed
In most places, courthouses have been closed for some time in response to the pandemic. Some courthouses have delayed all proceedings, while others have closed in-person proceedings but are continuing to host appearances such as motion hearings via teleconference or videoconference. Each county is responsible for making decisions regarding its own courthouses and proceedings. Ulster County issued a statement announcing that it would begin Phase Two of reopening effective June 9th, 2020, which may mean the return of some in-person proceedings.
Speak with your personal injury lawyer to get an update on your case. Deadlines for discovery on both sides were likely delayed to account for the coronavirus, and court appearances have likely been either rescheduled or scheduled to move forward via remote appearance. If you had a trial pending, it has likely been delayed by several months. Your attorney will know the details of your specific case in light of the moves made by your county courts.
Remote meetings with your legal team
While court proceedings are likely delayed or closed, you do not need to end your communications with your attorney. Most attorneys are continuing to work remotely during city and state-wide shut-in orders. Inquire about your attorney's teleconferencing and videoconferencing capabilities. If you have an internet connection, you can likely meet over Zoom or Facetime. You can conference in other individuals such as expert witnesses, doctors, accountants, paralegals, and whomever else you would want at a meeting about your case. Speak with your attorney about scheduling these meetings where necessary to further your case.
Remote settlement negotiations
In addition to meeting with your lawyer and other members of your legal team, you can likely continue to meet with the defendant and their attorney in order to move toward a settlement. If you have been engaging in mediation or settlement negotiations already, these do not need to end due to the novel coronavirus and shut-in orders. Most negotiations can happen over the telephone or via video communication. Make sure that you have a separate line open with your attorney so that you can have your private "out of the room" conversations to discuss case strategy and settlement offers.
If you or someone you love has been hurt due to someone else's negligence in New York, find out if you have a right to compensation for your injuries by contacting the dedicated and effective Hudson Valley personal injury lawyers at Rusk, Wadlin, Heppner & Martuscello, LLP, for a free consultation at 845-331-4100 (Kingston) or 845-236-4411 (Marlboro).