Diagnosing Cancer in New York: $8 Million in Federal Grants to Assist in Preventing Colorectal Cancer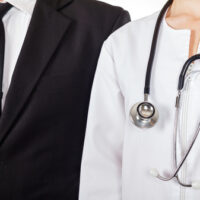 On August 17, 2015, Governor Andrew M. Cuomo announced that over the next five years, the State of New York will receive $8 million in federal grants to assist with screening patients for colorectal cancer. Colorectal cancer is New York's second leading cause of cancer deaths. This program, awarded from the Centers for Disease Control, will expand current efforts to regularly screen patients for colorectal cancer, which will aid in early detection of the disease. With early detection, many deaths can be prevented. The grant will provide increased access to services and screenings to low-income and underserved populations –both uninsured and underinsured – throughout the State.
The Importance of Colorectal Cancer Screenings
Early detection of colorectal cancer through screenings is highly effective in combating the disease. Often dubbed a "silent killer," symptoms of colorectal cancer include blood in the stool, stomach pain in bowel movements, and losing weight unexpectedly. If you have experienced any of these symptoms or notice other changes in your body, it is important to speak with your physician promptly. The New York Department of Health recommends that all New Yorkers age 50 and above get screened for colorectal cancer. Those with a history of the cancer in the family or of colon polyps should talk to their doctor about early screenings.
Your Doctor's Duty to Diagnose Cancer
According to a recent report in the Annals of Gastroenterology, "while screening improves survival, avoiding delayed diagnosis in symptomatic patients is crucial."
The failure to diagnose or misdiagnosis of a fatal disease, such as cancer, can be grounds for a medical malpractice lawsuit. In order to prevail on such a suit, you must first establish that there was (1) a doctor-patient relationship, (2) the doctor was negligent (e.g. no treatment, wrong treatment, misdiagnosis, delayed diagnosis, etc.), and (3) this negligence caused you injury. Simply being misdiagnosed or having a delayed diagnosis does not necessarily mean the doctor performed malpractice. Instead, you must show that the doctor was negligent in rendering the diagnosis or misdiagnosis. In delayed diagnosis cases, the patient may, for example, need to show that but for the delayed diagnosis, the condition would have not progressed to its current stage. For example, if your doctor had properly screened for and diagnosed your colorectal cancer, your cancer would not have metastasized and stopped responding to treatment. These types of issues and factual situations are complex and require the help of a skilled medical malpractice attorney. Only an experienced medical malpractice attorney can guide you through and evaluate your potential medical malpractice case. For a free initial consultation of your case, please contact Rusk, Wadlin, Heppner & Martuscello, LLP today.