Discharging Student Loans in Bankruptcy: Can it Be Done?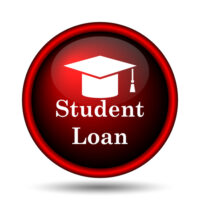 If you have gone to college, graduate school, law school, medical school, or any other form of higher education, then you likely know all too well of the burdens of student loans. With student loan debts ranging from the average of $33,000 to upwards of $100,000 or more for graduate programs, student debtors often feel that they will never be able to pay off their loans, or they weigh too heavily upon their meager finances. Desperate to alleviate this burden, former students wonder: can I discharge my student loans in bankruptcy? The answer: maybe.
Typically, student loans are not dischargeable in bankruptcy. However, you may be able to discharge your student loan if you can prove "undue hardship." Undue hardship has not been defined by Congress in the Bankruptcy Code. The federal courts have articulated two standards in which to analyze undue hardship: the Brunner test and the Totality of the Circumstances Test. Under the Brunner test, the debtor must show: (1) based on income and expenses, he/she cannot maintain a minimal standard of living for himself/herself and his/her dependents; (2) the student debtor's life situation is likely to be maintained for a significant period of the loan (i.e. you don't have the money); and (3) whether he/she has made a good faith effort to repay the loan. Under the Totality of the Circumstances test, the courts look to the student debtor's (1) past, current, and future financial stability and resources, (2) reasonable living expenses, and (3) "any other relevant facts and circumstances" (i.e. disability, mental illness, etc.). The courts have not announced a preference of one test over the other, but it is clear that each claim of undue hardship is analyzed on an individual, case-by-case basis. Thus, if you can show the court that you have unique facts showing a particular difficulty in repaying your loans, you might have a case for undue hardship.
Factors Weighed in Determining Undue Hardship
Possessing a physical or mental impairment that amounts to a permanent disability (certified by a physician)
Filing for bankruptcy for reasons outside the debtor's control (e.g. mental illness, divorce that leads to a significant reduction in income and will not likely be re-established, etc.)
Payments made on student loans
Whether the student loan is the only debt. Filing for bankruptcy solely to discharge student loan debt might indicate that such a filing was preplanned.
Material changes in health
Age
The above list is not exclusive, and many other life situations can warrant a finding of undue hardship. If you are suffering from overwhelming debt and are considering filing for bankruptcy, please contact our firm to see how we can help you.