Drunk, Drugged Hudson Valley Driver Injures 2 In Crash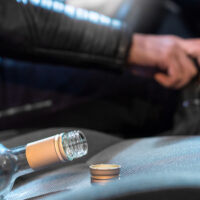 A Hudson Valley man was recently arrested after crashing into another car in the town of Plattekill, injuring the second car's occupants. In addition to possible criminal penalties, drunk or drugged drivers who cause accidents that injure other motorists can face significant civil damages. Continue reading for more about the accident, and contact a skilled Hudson Valley car accident attorney if you or a loved one has been injured in a New York drunk driving accident.
Impaired driver crashes, causing injury
A 57-year-old man was driving his 2017 Dodge Journey on Route 44/45 in the town of PlatteKill on a recent Sunday when he crashed into a 1997 Ford Escort, according to police. The crash injured the driver and passenger of the Ford. Police claim the Hudson Valley man was driving under the influence of drugs and alcohol, which contributed to the accident.
The impaired driver was arrested and charged with felony vehicular assault and misdemeanor driving while ability impaired by drugs and alcohol. He was arraigned in Platekell and originally remanded to Ulster County Jail in lieu of $10,000 bail before the felony charge was added; after the felony charge was added and he was returned to Ulster County Jail, he then posted a $30,000 bond and was released pending further proceedings.
Impaired Driving Still a Danger in New York State
While the rate of crashes for impaired drivers in New York State has decreased slightly over the past few years (around seven percent between 2012-2016), impaired driving remains a significant concern for New York drivers. Statistics from the Institute for Traffic Safety Management and Research show that the majority of impaired drivers either crashing or being arrested are men, and mostly in the 21-39 age range. While recent reports suggest that the introduction of Uber and other ride-share platforms have had a positive effect on the rate of drunk or drugged driving, impaired driving remains a serious issue in New York. In fact, the rate of accidents and arrests related to impaired driving actually increased from 2015 to 2016. Drivers who cause accidents while under the influence of drugs or alcohol could face significant liability for any property damage or injuries they cause, especially if the accidents lead to serious injury or death.
If you or someone you love has been injured in an accident caused by a drunk or drugged driver in New York, find out if you have a right to compensation for your injuries by contacting the experienced, effective and skilled Hudson Valley personal injury lawyers at Rusk, Wadlin, Heppner & Martuscello, LLP for a free consultation at 845-331-4100 (Kingston) or 845-236-4411 (Marlboro).