Essential Information Exchange Following a Car Accident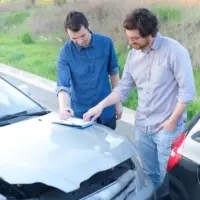 When you're involved in a car accident, the shock and distress can make even the most basic tasks feel daunting. The Ulster County personal injury lawyers at Rusk, Wadlin, Heppner & Martuscello, LLP are well-versed in guiding clients through this complex process. One of the essential steps after an accident is to exchange the necessary details with the other driver(s) involved.
Identification and Contact Information
Immediately after the accident, it's crucial to exchange full names and contact details with all parties involved. This information typically includes home addresses, phone numbers, and email addresses. Ensure you record this information accurately, as you'll need it when reporting the incident to your insurance company and possibly when seeking legal assistance.
Insurance Information
Insurance is a key factor in any vehicle accident, as it will likely cover most, if not all, of the damages incurred. Obtain the other driver's insurance company name and policy number. If the other driver is reluctant to provide this information, remember that refusing to do so is against the law in most states, including New York.
Vehicle Details
Jot down important information about the other vehicle(s) involved in the accident. This includes the make, model, color, and license plate number. If the car doesn't belong to the driver, ask for the owner's contact information and relationship with the driver.
Document the Scene
With almost everyone having access to a smartphone, it's easier than ever to document the accident scene. Take clear photographs of all vehicles involved from different angles, showing the damage and the entire scene. If there are skid marks on the road or damage to surrounding property, capture these too. These images can serve as critical evidence in an insurance claim or lawsuit.
Eyewitness Information
If any bystanders witnessed the accident, politely ask them if they'd be willing to provide their account of the event. Take down their contact details in case your insurance company or attorney needs to reach out to them.
Police Report
In most cases, especially when injuries or significant property damage are involved, the police should be called to the scene. They will file an official report, which will be vital evidence for your insurance claim or potential lawsuit. Request the report number from the officer so you can obtain a copy later.
While gathering and exchanging this information is critical, there are a few additional points to remember:
Never admit fault or liability at the scene. Doing so could potentially jeopardize your claim or legal position.
Seek medical attention immediately, even if you think your injuries are minor. Some injuries might not be apparent immediately after the crash.
Get in touch with your insurance company as soon as possible to report the incident.
Consult with a personal injury lawyer if you have suffered any injuries, or if the accident resulted in significant property damage. The legal complexities surrounding car accidents can be overwhelming, and having experienced representation can make a significant difference in your case outcome.
At Rusk, Wadlin, Heppner & Martuscello, LLP, we are dedicated to assisting our clients navigate the aftermath of car accidents. With years of experience in personal injury law, we are committed to helping our clients in New York's Hudson Valley secure the compensation they deserve. If you or a loved one has been in a car accident and needs legal assistance, don't hesitate to contact us by calling 845-331-4100 in Kingston or 845-236-4411 for our Marlboro office. We are here to help.