Five Things to Know Before You Adopt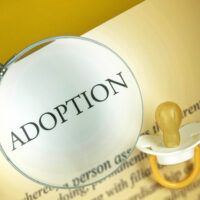 Adoption can be a wonderful way to introduce a child into your family, but it is certainly not free of complications. Before beginning the adoption process, take heed of the lessons learned by families who have adopted, and speak with an experienced New York adoption attorney for additional help.
1. Set aside more money than you think you'll need
If you are adopting a child through a private agency, they will likely offer you an estimated amount that you can expect to spend on your adoption. However, last-minute hurdles can arise, especially if you are adopting a child from another country, or if you face unexpected challenges from the child's biological family members. Begin setting aside funds well in advance of when you begin the adoption process.
2. Find a strong and supportive community
You may encounter people who just don't "get" adoption; they may ask impolite questions about how you got your children, or what happened to their "real" family. Be sure to surround yourself with friends and loved ones who are supportive of how you're expanding your family. Also, consider joining online forums and Facebook groups that serve as support groups for adopting families, so that you can ask questions of people who have already adopted, and empathize with others going through it.
3. Be ready for delays in the adoption process
It is almost inevitable that delays will occur that will cause your adoption to go on longer than you anticipated. There may be difficulty obtaining clearance for your child to leave their country of origin; you may encounter bureaucratic delays; or you may encounter difficulty finding the right fit in adoption agency or parent. Expect in advance that the process can take time so that these delays will not come as a surprise.
4. Some parents may need time to adjust to adoption
While some adoptive parents fall in love immediately with their adopted child, others need time, or may even experience regret about the adoption. These feelings are often replaced with those of love and affection in time, so don't panic if in the immediate aftermath of the adoption, you have second thoughts.
5. Hire the right attorney to make the process as smooth as possible
Finding a New York adoption attorney who will walk with you through the adoption process step by step can make all the difference in how smoothly and successfully your adoption progresses.
If you are considering adopting a child in New York, speak with a skilled and experienced adoption attorney by contacting the Hudson Valley family law attorneys at Rusk, Wadlin, Heppner & Martuscello, LLP for a consultation at 845-236-4411 (Marlboro) or 845-331-4100 (Kingston).