High School Victim of Softball Accident Wins $1.1 Million Jury Verdict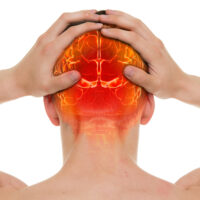 Schools are entrusted with the safe-keeping of hundreds of children every day. Parents must trust that school administrators and teachers are taking all necessary steps to protect the children in their care, and that they are well-trained in methods to ensure child safety. When teachers and administrators fail to protect child safety, and children are injured in ways that could have been prevented, schools may have a legal duty to compensate injured children and their families for failing to uphold this duty. A tragic local accident suffered at a Hudson Valley high school has recently resulted in a jury awarding the victim $1.1 million in damages.
Practice takes a dangerous turn
In 2013, Emily McGinley was a 15-year-old student and member of Spackenkill High School's softball team. The team had been in the midst of an outdoor practice session when the weather took a turn. The team's coach, David Maffei, decided to take the practice inside, using the gym of the Nassau Elementary School. The team was divided into groups to conduct soft-toss batting drills. While Emily was the tosser in one group, another group behind her was conducting the same drill, and Emily was struck in the head by an aluminum bat.
Student suffers serious brain injuries
The girl lost consciousness immediately and was diagnosed with a concussion. However, she began to exhibit symptoms of a more serious traumatic brain injury. These included symptoms of Post Trauma Vision Syndrome, a condition that causes the victim to be unable to process visual information taken in by the eyes.
Emily and her father filed a lawsuit against the Spackenkill School District for the girl's injuries. They claimed that the injuries would not have occurred had the coach been properly trained on how to minimize the risk of injury during practice. Attorneys for the accident victim pointed out during a ten-day trial that no policies were in place on setting up safe drills, nor on the appropriate coach-to-player ratio when team practice is moved indoors. The jury sided with the accident victim, awarding her $1.1 million, which school district representatives explained would be paid by insurance. The school district has agreed not to appeal the ruling, and representatives have announced that there are now rules in place which would prevent similar accidents in the future.
If you or your child has been injured in a catastrophic accident and suffered a traumatic brain injury, get help obtaining the damages you need by contacting the dedicated and trial-ready Hudson Valley personal injury lawyers at Rusk, Wadlin, Heppner & Martuscello, LLP for a consultation, in Marlboro at 845-236-4411, or in Kingston at 845-331-4100.