How to Choose a Guardian for Your Children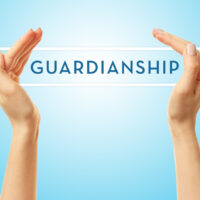 As a parent, you want to feel confident that, even if you aren't able to be there, your children will be cared-for and well-loved. One of the most important things you can do to ensure your children are cared for after your death is to create a will, and to use that will as an opportunity to name a guardian for your child. Without a guardian designation in your will, a court will make this choice on your behalf, and it might not be the person you'd choose. Read on to learn about factors to consider when choosing a guardian for your minor children.
Don't feel bound to the obvious choice
While you may have a family member who would make an excellent guardian for your kids, don't assume that you're bound to choosing a relative when deciding on a guardian for your kids. While your parents may be able-bodied and youthful now, they may not be up to the task of caring for your kids in the near future. Close family friends might make a better choice. If your children have grown up around the friends, then they'll feel comfortable around them should they take custody. Plus, if similarly-aged friends have children around the same age as your own, you'll have a sense of how they function as parents, with the added bonus of their children providing companionship to your own.
Think of people whose values you share
Look at the moral and cultural values of the person you're considering as a guardian, and make sure they agree with your own. Choose someone who either shares your religious beliefs or who would nevertheless feel comfortable rearing your children in the religious community of your choice.
Don't let money be a determining factor
Financial stability and security is important in a chosen guardian. That said, don't forget that you can provide for your children's care through a trust or life insurance policy, if the guardian of your choice is not able to rear your kids without additional help.
Speak with your choice of guardian
Above all, be sure to speak with anyone you're considering naming as a guardian. This way, you can gain additional information about their personal philosophies and feelings toward children, as well as simple confirmation that they're up to the task of being your child's guardian.
If you're in need of skilled and experienced assistance creating an estate plan in New York, contact the Hudson Valley wills & trusts lawyers at Rusk, Wadlin, Heppner & Martuscello, LLP for a consultation, in Kingston at 845-331-4100, and in Marlboro at 845-236-4411.