If I am Injured at an Airbnb, Will My Costs Be Covered?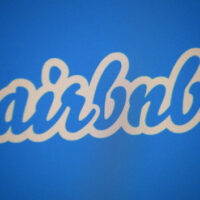 In a recent essay that has spread across news websites, author Zak Stone described the tragic events surrounding his father's death while his family stayed in a private home rented through Airbnb. Airbnb has become a highly popular alternative to staying in a hotel while on the road. The website, serving travelers all over the world, allows property owners to advertise their own homes to potential guests with photos and videos. The guest rents the home through Airbnb, which then receives a 6 to 12% fee for the service it provides. The potential hosts may either be in the home when guests rent out a room, or they may be staying elsewhere while the guests are present.
While Airbnb provides insurance to the homeowner with a maximum single claim amount of $1 million, Airbnb makes no guarantees about guest safety while staying in the home. In fact, Airbnb does not conduct an interview of the homeowner, nor does it conduct an inspection of the homes listed on the site, nor does it require owners to have the home inspected by a third party prior to the owner being allowed to host guests. The potential guest, while able to rely on prior guests' reviews, has no other way to predict whether or not conditions are safe in the rental property. Interestingly enough, while Airbnb will send a photographer to the property free of charge to document the space to better advertise it, they do not send safety inspectors. And, while $1 million sounds like an enormous sum of money, if a family's sole income earner is rendered disabled or develops a condition requiring a lifetime of expensive medical care, this sum of money will quickly be depleted.
While there is a safety risk to the guest and a liability risk to the homeowner when the owner is not present during the guest's stay, liability of the homeowner may be even higher if the owner is present. For example, while an absent owner may not be available to warn the guest of, say, a gas grill that sometimes malfunctions, or a wobbly chair, an on-site owner would be responsible for accidents such as slips and falls in spilled liquids that the owner was responsible for cleaning.
If you are a guest in an Airbnb, keep in mind that the property has not been inspected by a third party, and that there is likely a greater risk of injury than if you were staying in a hotel. Avoid using features or appliances with which you're not already very familiar, or which hold a higher risk of injury. For example, starting a fire in a fireplace comes with the risk that the chimney has not recently been cleaned. If you are a homeowner, there are many legal concerns you should take into account before renting your home on Airbnb, including liability for injuries, tax implications, local zoning ordinances, and the possibility that your home insurance policy does not cover activity that could be considered commercial. Speak with an attorney before renting your home to ensure that you're fully prepared prior to renting.
If you or a loved one have been injured by an unsafe condition on another's property and need help recovering money owed for your injuries, contact the Hudson Valley personal injury law firm Rusk, Wadlin, Heppner & Martuscello for a consultation on your claims at 845-331-4100.