Law Firm Partner John G. Rusk Profiled in Super Lawyers Article on Trial Lawyers Care for 9/11 Victims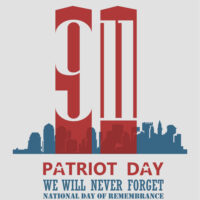 After 9/11, attorneys from across the country came together to help victims and families process their claims to the 9/11 Victim Compensation Fund. A non-profit corporation, Trial Lawyers Care (TLC), was set up through the trial lawyer's group American Association for Justice to offer pro bono assistance to people eligible for compensation for the harm they suffered in the 9/11 World Trade Center attacks.
The stories of three attorneys who volunteered through Trial Lawyers Care to assist 9/11 victims with their claims were told in an article published on the Super Lawyers website. One of three attorneys profiled is John G. Rusk, partner at the law firm of Rusk, Wadlin, Heppner & Martuscello, LLP. You can read the article on the Super Lawyers website by clicking here.