Lax Screening Process for New York Nurses Leaves Patients Vulnerable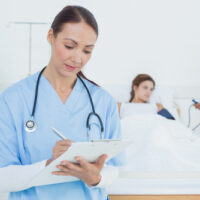 When you think of claims for malpractice in the medical field, you likely imagine claims against negligent doctors who have failed to exercise reasonable care. Yet in an era of increasing health care costs, we are often more likely to receive care from a registered nurse or nurse practitioner than we are a doctor, making it just as important that nurses will competently uphold their duties as medical professionals. In New York, however, the system for nurse oversight leaves many gaps, allowing even those convicted of crimes to retain their licenses to practice nursing.
While it is common practice in other states to conduct a thorough screening of candidates before issuing a nursing license, New York doesn't require its nurses to submit fingerprints or even undergo a basic background check. According to a study conducted by ProPublica, this has resulted in a troubling number of nurses lying on job applications about their criminal histories without consequence. Not only are these license candidates not subjected to a background check, the disciplinary board for nurses in New York, known as the Office of Professions, is often slow to penalize nurses who have committed malpractice.
ProPublica's reporting uncovered one case of a nurse whom authorities found had issued a nearly-fatal prescription drug overdose to a patient two years ago, but who has faced no disciplinary action or consequences to her nursing license. In another case, a nurse was found to have sexually assaulted a patient, but did not have his nursing license revoked for over 18 months after the fact.
These poor statewide oversight mechanisms do not excuse hospitals from negligently hiring incompetent or dangerous nurses. If a medical facility fails to investigate nurses or other medical professionals before hiring them, or becomes aware of concerns about the competence or safety of one of its employees but fails to take disciplinary action, that facility could be liable to an injured patient for failing to take all necessary steps to hire and supervise its employees.
If you have been injured by a negligent nurse or doctor in New York, seek help in obtaining the compensation you need for your injuries by contacting Hudson Valley's compassionate and knowledgeable medical malpractice law firm Rusk, Wadlin, Heppner & Martuscello for a consultation, at 845-331-4100 in Kingston, and 845-236-4411 in Marlboro.