Local District Attorney Injured in DUI Crash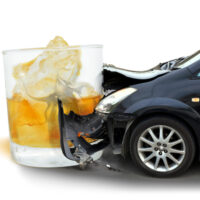 A Columbia County resident recently made the selfish and reckless decision to get behind the wheel of a car while intoxicated. The drunk driver caused a collision with one whom is possibly the worst possible person to hit when driving drunk: the local district attorney.
Columbia County District Attorney Paul Czajka was driving his 2005 Volvo along Route 66 just south of Metz Road at 8:45 pm on the evening of Monday, October 23. As he did so, Bruce Nooney, driving a Chevrolet pickup truck, pulled out of a driveway and essentially T-boned the Volvo being driven by Czajka. The collision resulted in substantial damage to both vehicles. Czajka experienced some shoulder pain after the crash but declined to seek immediate medical care.
When police arrived at the scene of the accident, they noticed that Nooney's breath smelled of alcohol, that his speech was slurred, and that his eyes appeared glassy. Nooney refused to submit to a roadside Breathalyzer test. He was arrested under suspicion of driving while intoxicated and was required to provide a blood sample to test his blood-alcohol level. The results of the test were still being processed at the time of news reports of the accident.
This is not Nooney's first run-in with the law. In 2014, Nooney was convicted of misdemeanor driving while intoxicated. Due to having a prior DWI conviction within the past 10 years, Nooney will be charged with felony DWI for his most recent offense. The county will appoint a special prosecutor to handle the case, since Czajka, as the crime's victim, will not be able to handle the case.
The problem of drunk driving continues to plague US roads. According to data recently released by the National Highway Traffic Safety Administration, fatalities caused by drunk driving increased by 1.7% in 2016, causing a total of 10,497 deaths. On average, one American is killed every 50 minutes in an accident caused by a drunk driver. A driver with a blood alcohol level of .08% or higher was involved in 28% of all fatal accidents in 2016. Victims of these crashes not only have a right to see the at-fault driver prosecuted for their crime, but they may also have a right to monetary damages for their injuries, lost work, and pain and suffering through insurance benefits or, in some cases, a personal injury lawsuit. Victims should contact a skilled attorney as soon as possible after a crash.
For assistance in getting the money you deserve after a New York drunk driving crash, contact the dedicated and effective Kingston car accident lawyer of Rusk, Wadlin, Heppner & Martuscello, LLP for a consultation, at 845-331-4100 (Kingston), or at 845-236-4411 (Marlboro).