Local Man Killed in Single-Car Accident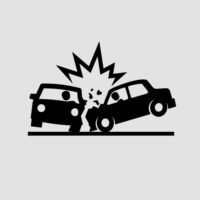 A Poughkeepsie resident was recently killed in a crash in the Town of LaGrange, according to local police. The man's tragic death is an example of the dangers of traveling at high speeds. Read on to learn more, and contact a Hudson Valley personal injury attorney if you've been injured in a crash with a speeding driver.
Speed, coupled with wet roadway, caused Dutchess County driver to lose control of vehicle
The fatal accident occurred on the Taconic State Parkway on a recent late afternoon. The 67-year-old Poughkeepsie man was traveling south on the Parkway. According to law enforcement, the driver was traveling over the speed limit. While changing lanes, a combination of the driver's speed and the effects of wet pavement caused him to lose control of his vehicle. The car left the roadway, careening into a tree. The driver was taken to Westchester Medical Center, where he was declared dead.
Speeding can be as lethal as drunk driving on Hudson Valley roads
Excessive speed is dangerous both to the speeding drivers and to those around them. According to the National Transportation Safety Board (NTSB), speeding is a factor in about 1/3 of all fatal car accidents, which makes it just about as deadly as drunken driving. Over a recent ten-year period, the NTSB found that almost the same number of people—over 110,000— were killed in speed-related crashes as alcohol-related crashes. Aside from fatal crashes, speed is also a factor in hundreds of thousands of accidents resulting in serious injuries.
One of the major risks associated with speeding is the degree to which it reduces a driver's reaction time. Drivers have far less time to avoid a crash due to unforeseen factors in the road ahead when traveling faster than is safe under the current conditions. When crashes do happen, speed increases the amount of force involved in the crash, making injuries more severe. In fact, the National Highway Traffic Safety Administration reports that the force of impact involved in a crash doubles with each additional 10 miles per hour in speed that a car is traveling over 50 miles per hour. Drivers who travel at reckless speeds can face liability for causing other drivers' and pedestrians' injuries in crashes, and a skilled attorney will use evidence of this unreasonable speed in a claim for damages against the drivers responsible.
If you or someone you love has been injured in a New York traffic accident with a speeding driver, find out whether you're entitled to money damages for these injuries by contacting the skilled and dedicated Hudson Valley personal injury attorneys at Rusk, Wadlin, Heppner & Martuscello, LLP for a consultation on your case, in Kingston at 845-331-4100, or in Marlboro at 845-236-4411.