Can You Sue for Future Earnings in a Personal Injury Case in New York?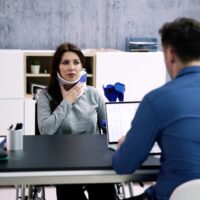 When you've been involved in an accident that results in injury, you might miss days, weeks, or even months from work until you are well enough to return to your job. Compensation for time you missed from work is recoverable as part of your personal injury claim against the negligent party, what about more long-term consequences? If the accident left you disabled and unable to work permanently, or if you can work but at a diminished earning capacity compared to before the accident, can you claim compensation for the loss of future earnings as well? You can, and an experienced personal injury attorney can help you obtain that crucial aspect of damages. Learn more about claims for future earnings below, and call Rusk, Wadlin, Heppner & Martuscello, LLP, if you've been hurt in a car or truck accident, slip and fall, or other serious accident in New York's Hudson Valley.
The Basis for Claiming Future Earnings in New York
In New York, a claim for future earnings can be included as part of the damages in a personal injury lawsuit. This type of claim is aimed at compensating the victim for the income they would have earned had the accident not occurred. Future earnings claims may apply in various personal injury situations such as auto, truck or motorcycle accidents, bicycle and pedestrian accidents, boating accidents and more.
Eligibility Criteria for Claiming Future Earnings
Not every accident victim qualifies for future earnings compensation. To be eligible, you typically must demonstrate:
Severity of the Injury: The injury must be severe enough to impact your future earning capacity.
Long-Term Impacts: Medical reports or expert testimonies should indicate that the injury will have long-lasting effects.
Inability to Return to Previous Employment: You must prove that the injury prevents you from continuing in your previous job or career at the same rate of pay.
How to Prove Lost Future Earnings
Medical Evidence – The cornerstone for proving future lost earnings is medical evidence. Medical reports should detail the extent of your injuries, the expected recovery time, and any permanent disabilities.
Expert Testimony – Financial and occupational experts may be called upon to provide expert opinions about your future earning potential and the ways the injury will affect it. These experts can offer insights into industry standards, average wages, and how your specific injury may impact your ability to earn in your field.
Employment Records – Your employment records and tax returns can provide a concrete basis for estimating your lost future earnings. These records show your employment history, promotions, and income, offering a snapshot of your earning potential.
Calculating Future Earnings
The calculation for lost future earnings is often complex and may involve various factors:
Current Income: This serves as the base for projecting future earnings.
Work Life Expectancy: How many more years you were expected to work before retirement.
Growth Rate: This accounts for any potential increases in income over time.
Discount Rate: A legal rate used to adjust future amounts to their present value.
These variables are considered together to provide a fair estimate of what you would have earned had you not been injured.
Dedicated Law Firm Striving for Maximum Compensation for Injury Victims in New York's Hudson Valley
Suing for future earnings in New York is a complex process that requires substantial evidence and expert testimony. The objective is to ensure that the injured party is adequately compensated for the financial losses they will incur due to their inability to earn income in the future. If you believe you have a case that involves lost future earnings, consult with a personal injury attorney experienced in New York law to guide you through the complexities of making such a claim. In Ulster County and surrounding areas, call Rusk, Wadlin, Heppner & Martuscello, LLP, at our offices in Kingston (845-331-4100) and Marlboro (845-236-4411) for a free consultation.