Difference Between Loss of Income and Loss of Earning Potential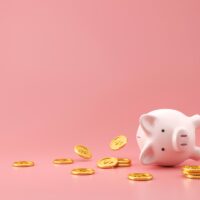 If you were involved in a serious car or truck accident, you may have suffered a serious injury. A serious injury can leave you out of the workforce for a long time while you are undergoing medical treatments and generally recovering to the point that you can return to work. Depending upon the nature and severity of your injuries, you might have long-lasting damage that can affect your ability to work in the future. If your accident was caused by another driver, you have the right to collect money damages from that driver and/or their insurance company. Two of the more complex and confusing areas of damages are loss of income and loss of earning potential. Below, we explain the differences between these two types of damages and how they might apply in your truck accident injury case. If you were injured in a car or truck accident in the Hudson Valley, call a seasoned Kingston car accident lawyer for help.
What Damages Are Available After a New York Traffic Accident?
If you suffered a serious injury in a New York car or truck accident, you may be able to collect compensation from the at-fault driver. The compensation you can collect is broken down into categories, referred to as different types of damages. After a car accident, you can recover non-economic damages such as pain and suffering and emotional distress, as well as direct economic damages including your medical costs, lost income, and loss of future earning potential.
What are Lost Income Damages?
Lost income or lost wages is a relatively straightforward category of damages. If you were injured in an accident and that injury kept you from working at your job for a while, you can seek compensation for the wages you would have earned had you not been injured. The total damages amount is calculated by multiplying the number of days you missed at work by your average daily wage. The calculation might look at your hourly rate or your annual salary, as well as any other financial benefits you may have lost as a result of your time away from work–bonuses, tips, incentive pay, accrual of sick days or vacation days, etc.
You might reach a settlement or obtain a verdict in your case before you are actually able to return to work. Lost wages include both wages you've lost up to this point as well as future wages you are likely to lose before you make a full recovery. If you are expected to return to work at some point in the future, you can seek to obtain an estimate of your likely lost wages based on how many days of work you are likely to miss. Proving future lost wages is a bit more complicated and will likely require the testimony of expert witnesses to give an assessment of your injuries and your likely timeline to recovery.
What is Loss of Future Earning Potential?
Loss of earning potential, also known as future earning potential or potential earning capacity, is a separate area of damages. Future lost wages look at the wages you are likely to miss out on in your current position, assuming you will eventually recover enough to get back to work. If you suffered a permanent injury, however, and that injury will affect your ability to work for the rest of your life, you may be able to recover damages for the loss of your earning potential. Loss of future earning potential damages may result from physical limitations caused by injury, such as partial or total paralysis, as well as neurological and behavioral damages caused by, for example, traumatic brain injuries (TBI).
Loss of earning potential damages are calculated by looking at the severity of your injuries, the permanency of your injuries, and the work you are likely able to do in the future. Ultimately the damages should reflect the difference in the amount of money you would likely have earned in your lifetime without these injuries versus the amount of money you are now likely to earn in light of your permanent or long-term injury.
Many factors will play into this calculation, including your work history, the estimated length of your recovery, the number of years until you would normally retire, your age, your rate of advancement with your company to date and the likelihood of future promotions, and even subjective factors such as your reputation at work and your personal work ethic. Testimony may be taken from experts including medical professionals, economists, and vocational experts, as well as non-experts such as your supervisors and co-workers. The ultimate calculation is very individualized to the case.
Calculating the amount of lost earning potential damages can be extremely complex and requires assistance from a knowledgeable, experienced personal injury attorney. Talk to your truck accident lawyer for an evaluation of your potential damages and find out what your case might be worth.
Considered Advice and Skillful Representation for Your Hudson Valley Car or Truck Accident Claim
If you or someone you love has been hurt by a negligent driver in New York, find out if you're entitled to money damages for your injuries by contacting the accomplished and dedicated Hudson Valley car crash lawyers at Rusk, Wadlin, Heppner & Martuscello, LLP for a free consultation at 845-331-4100 (Kingston) or 845-236-4411 (Marlboro).