Makers of the Instant Pot Issue Massive Recall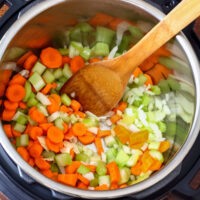 If you don't already have one, you've surely heard about the trendy new cooking appliance that has swept social media, the Instant Pot. While hundreds of thousands, if not millions, of American households are in love with the cooking appliance, some versions of the product pose a serious hazard to households making use of them. Read on to learn about the recent recall of certain versions of the Instant Pot, and contact a Hudson Valley defective product lawyer if you've suffered damage as the result of a malfunctioning product.
Risk of overheating and property damage from Instant Pot
Instant Pots have become ubiquitous in recent years. They've become a top-selling product on Amazon and sold millions of units nationwide. Over the 2017 holiday season, Instant Pot created a special edition appliance, the Gem 65 8-in-1 Multicooker, to be sold exclusively in Walmart stores and on the retailer's website. Unfortunately, Instant Pot revealed in late February that the company has received over 100 complaints from customers that the Gem 65 Multicooker has overheated while operating. Five of the 107 complaints stated that the device damaged property in the customers' homes as a result of overheating.
At first, Instant Pot advised customers who owned the Gem 65 not to use the device until the manufacturer could devise a way to fix the component that was shorting and causing the cookers to overheat. Now, Instant Pot has decided to recall the 104,000 Gem 65 Multicookers with batch code numbers that include 1728, 1730, 1731, 1734, and 1746. Customers can find this number on a silver label at the bottom of the device. The affected models were sold between August 2017 and January 2018.
Victims of defective products may have a claim against manufacturer and retailer
Customers should feel confident that the products they purchase work as promised and don't pose a safety threat to their homes. When properly-used products malfunction in such a way that they cause damage or even injuries to users, those customers may have a cause of action against the makers of those products, as well as the stores that sold them. An experienced New York product liability lawyer can help you decide if you should file a claim against the makers of malfunctioning products.
For assistance in seeking money damages after suffering injuries from a dangerous or defective product in New York, contact the knowledgeable and effective Hudson Valley product liability lawyers at Rusk, Wadlin, Heppner & Martuscello, LLP for a free consultation, in Kingston at 845-331-4100, or in Marlboro at 845-236-4411.