New Law Extends Time Limit to File Medical Malpractice Claim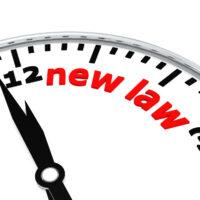 Earlier this year, New York Governor Andrew Cuomo signed into law a bill that will make it easier for victims of medical malpractice to get justice in court. The bill has been labeled "Lavern's Law," named after the woman whose personal tragedy spurred the change regarding when medical malpractice lawsuits may be filed. Read on to hear more about the woman who served as the law's inspiration and the way that these changes could impact your ability to seek damages after an incident of medical malpractice, and contact a skilled Hudson Valley medical malpractice lawyer with any additional questions.
Failure to diagnose turns fatal
The legislation to increase medical malpractice lawsuit deadlines is named after Lavern Wilkinson, a 41-year-old resident of the Bronx who passed away in 2013. Wilkinson had originally seen doctors at Kings County Hospital in 2010, when she was experiencing severe chest pain. She underwent a chest x-ray that revealed a mass on her lung. However, her doctors had failed to notify her of the mass, and Wilkinson did not seek treatment for what experts would later determine to have been treatable lung cancer. Two years later, she returned to the hospital with a chronic cough. Doctors then discovered that cancer had spread from her lungs to her liver, brain, and spine, and she was given six months to a year to live. By the time she returned to the city-run hospital, the time limit to file a legal claim for the missed diagnosis—then set at 15 months—had already passed, leaving her with no legal recourse against the hospital. The single mother died on March 7, 2013.
Patients with malignant tumors or cancer granted greater time to file suit
One of Wilkinson's dying wishes was that future injured patients would have an expanded ability to seek compensation for the injuries they suffered as the result of medical errors. At the time of her death, patients who had been the victim of a medical error by a municipal-run hospital had only 15 months from the date that the error occurred to file a lawsuit against the doctors or nurses responsible. Under the newly-enacted law, cancer patients and those with malignant tumors now have two and a half years from the date that a misdiagnosis is discovered to file a lawsuit based on the missed or mis-diagnosis. There remains a seven-year limit on filing a claim. If the claim is to be filed against a city-run hospital, then the patient has 90 days from the discovery of the error to file notice of a claim, and an additional year to file the actual lawsuit.
If you or a loved one has been the victim of a missed diagnosis or misdiagnosis in New York, contact the skilled, knowledgeable, and trial-ready Hudson Valley medical malpractice lawyers at Rusk, Wadlin, Heppner & Martuscello, LLP for a free consultation on your case, in Kingston at 845-331-4100, or in Marlboro at 845-236-4411.