New Report Shows Patient Record Errors a Source of Malpractice Injury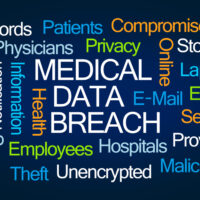 As we've discussed in a previous post, medical malpractice of one form or another accounts for a staggering share of deaths in the US. According to a recent study conducted by nonprofit medical research organization ECRI Institute, patient identification errors are common, potentially lethal, and highly preventable.
ECRI Institute's Patient Safety Organization sought to determine the rates of harm to patients resulting from doctor misidentification, the causes of the errors, and ways to avoid such errors in the future. The organization gathered 7,613 reports of "wrong-patient errors," as they're known in the medical industry, committed between January 2013 to July 2015, gathered from 181 different healthcare facilities across the country. These reports were made under a federal program which offers medical facilities a way to submit reports of errors without facing potential liability for those errors, but ECRI notes that it is by no means a complete representation of the total number of wrong-patient errors committed during this time period.
According to ECRI's analysis, 91% of patient identification errors were caught before harm resulted to the patient. At least two incidents of a fatality resulted from a patient misidentification. In one incident described in the report, a patient was not resuscitated after going into cardiac arrest when he was mistaken for another who had signed a "do not resuscitate" directive. In another incident, a patient was cleared for surgery based on another patient's records, but did not survive the night after the surgery. In yet another incident, an infant received breast milk expressed by a different mother, and was infected with hepatitis.
ECRI offered several recommendations for how to correct such errors. Hospitals should have a way to verify patient identities to avoid such mistakes. The report specifically recommended the simple act of including a photograph in patient records, to make it easily identifiable when a physician was referring to the wrong documents. According to one of the report's advisers, only 20% of hospitals use patient photos in their medical records. Additionally, the report suggests that doctors should not identify patients by their room or bed number, which can change quickly, but instead by their name.
When a patient is the victim of a wrong-patient error, such examples of hospital best practices can serve as valuable evidence in support of an award of damages for malpractice. A skilled attorney can use evidence such as this to prove in court that there are inexpensive and minimally time-consuming ways for a hospital to save patients from harm or even fatal injury resulting from such mistakes. While courts may be sympathetic to the high costs of implementing a system that requires expensive new technology or experimental treatment, few could argue that a quick digital photo is an excessive burden toward the end of preventing an unnecessary death.
If you or someone you love has been injured in an incident of medical malpractice in New York, such as by a surgical error, defective medical device, or prescription error, seek experienced, knowledgeable, and compassionate legal help to ensure that you're fully compensated for your injury, and contact the Hudson Valley medical malpractice attorneys at Rusk, Wadlin, Heppner & Martuscello, LLP for a consultation on your case, at 845-236-4411 (Marlboro), or 845-331-4100 (Kingston).