What Are the New York Seat Belt laws?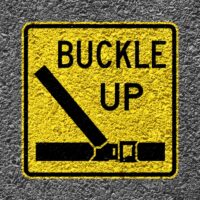 New York is a "comparative negligence" state. That means that personal injury plaintiffs who are partially responsible for their injuries may have their damages award reduced by their percentage of fault. For example, if an injured plaintiff was violating a safety law or regulation by texting while driving when they are injured by someone else's negligence, the defense could have a basis to reduce at least some of the plaintiff's damages. Further, failing to use a legally-mandated safety device, such as a helmet or seat belt, might similarly be used to claim that an injury would not have been as bad had the plaintiff been following the law and acting responsibly when they were hurt.
Continue reading for a discussion of New York's seat belt laws, and reach out to a seasoned New York car accident attorney if you or a family member has been injured in a car crash in the Hudson Valley.
General seat belt laws in New York
Under current New York law, any passenger who is aged 16 years or older must wear a seat belt when in the front seat of a vehicle. Drivers must also wear a seat belt, and each occupant must have their own seat belt. A driver and front-seat passenger can each be fined up to $50 for a failure to buckle up. Adults 16 and over are not required by law to wear a seat belt if they are sitting in the back seat of a vehicle. Occupants of a car driven by a person with only a learner's permit must all wear seat belts, regardless of age and position.
Children under age 16 must wear a seat belt both in the front seat and back seat of a car. Children under eight must ride using a child restraint system, and children under four must ride in child safety seats. The child safety seats and restraint systems must follow specific federal safety guidelines. Drivers can be fined if a child is not properly restrained.
Special vehicle types
As of November 2017, drivers and front-seat passengers of taxis and livery vehicles must wear seat belts. Seat belts are not required in emergency vehicles or by passengers on buses other than school buses. School districts in the state can choose to enforce seat belt rules for school buses.
New seat belt law may be on the horizon
Both the New York State Assembly and the State Senate recently passed a bill that would require all passengers to wear a seat belt, regardless of whether they are in the front or back seat. The bill now awaits Governor Cuomo's signature. New York would join 27 other states and the District of Columbia in requiring adults to wear seat belts in the backseat.
If you or someone you love has been hurt in a car crash in New York, find out if you have a right to compensation for your injuries by contacting the passionate and trial-ready Hudson Valley personal injury lawyers at Rusk, Wadlin, Heppner & Martuscello, LLP for a free consultation at 845-331-4100 (Kingston) or 845-236-4411 (Marlboro).