Recent Dutchess County Accident Results in Hospitalizations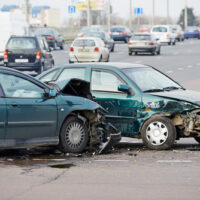 A recent accident in the Dutchess County town of Beacon resulted in three individuals being sent to the hospital, including a nine-year-old boy. In the early morning hours of Friday, September 18, Peter Mosen, 64, of Walden, was heading west on I-84 in a 2003 Chevy Impala. 28-year-old Jason Vargas, a Massachusetts resident, was also westbound on I-84, traveling with a nine-year-old passenger. Vargas was traveling at an excessive speed when, according to police, he lost control of his vehicle. Vargas' vehicle struck an earth embankment dividing the highway, bounced back into the road, and struck the Impala driven by Mosen. Mosen was evacuated from the scene of the accident to Westchester Medical Center with severe leg injuries which were non-life-threatening. Vargas and the young passenger were sent to Mid-Hudson Regional Hospital with minor injuries.
Speeding is a major contributor to fatalities and serious injuries on New York roadways. The National Highway Traffic Safety Administration estimates that speeding is a factor in 30% of all accidents involving a fatality, and the third most common factor in all accidents. Roughly 13,000 people die annually in crashes involving speeding. Speeding-related accidents result in $40 billion every year in total costs. Fortunately, the child involved in this accident was not seriously injured, but car accidents remain the leading cause of death for children aged five to 14.
Excessive speed can not only result in dangerous car accidents; it can also result in criminal charges. Where the driver was traveling at a sufficiently high rate of speed and posed a great danger to other drivers, then he could be charged with reckless driving, which will result in a high number of license points and even jail time. If you've been seriously injured in an accident where the other driver is facing criminal charges for his or her conduct, this can help you show the driver's liability for causing your injuries, should you and your attorney decide to file a lawsuit.
For assistance in pursuing a claim for your injuries after a car accident in the Hudson Valley, contact the Kingston family law firm Rusk, Wadlin, Heppner & Martuscello at 845-331-4100.