Recent Head-On Crash in Ulster Results in Injured Drivers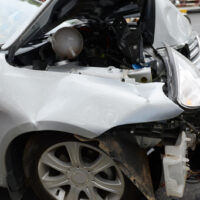 A two-car collision on May 24, 2016, sent the two drivers involved to the hospital and totaled both vehicles involved in the accident. The accident occurred on US Route 209, in the Town of Ulster.
The accident occurred when a resident of Accord was headed north on Route 209 on that Tuesday morning, driving an SUV. Meanwhile, a Brooklyn resident was headed south on the two-lane highway in his pickup. As the two vehicles met near the state police barracks, the driver of the SUV reportedly veered into the southbound lane and hit the rear passenger side of the truck. This caused the pickup truck driver to lose control of the vehicle, ultimately resulting in the truck flipping over and landing on its roof. The SUV came to rest in a nearby field, having sustained serious damage to the front end. Both drivers were taken to HealthAlliance Hospital's Broadway campus in Kingston with what state troopers considered minor injuries. A passenger in the pickup was somehow uninjured in the accident. The driver of the SUV was issued a ticket for the violation of driving to the left of pavement markings in a no-passing zone at the scene of the accident.
When responsibility for an accident is unclear, attorneys for an injured plaintiff may sometimes be able to use evidence of a ticket issued to the other driver as evidence of negligence. When one driver was issued a ticket at the scene of an accident to which they pled guilty, this fact can serve as evidence that the ticketed driver was not driving like a reasonable, law-abiding person at the time of the crash, and thus is financially liable for the other driver's injuries. In such cases, the court will view the guilty plea as an admission that the driver was responsible for the accident. If the ticketed driver contests the ticket and is found not guilty of the violation, however, the ticket may not come into evidence. A skilled New York personal injury attorney will be able to use this strategy, as well as others, to obtain the best award of damages possible after you're injured in an accident.
If you or someone you love has been hurt in a car or truck crash in New York, contact the knowledgeable and experienced attorney for auto accidents at Rusk, Wadlin, Heppner & Martuscello for a free consultation on your personal injury case, in Marlboro at 845-236-4411, and in Kingston at 845-331-4100.