Recovering as a Passenger after a Crash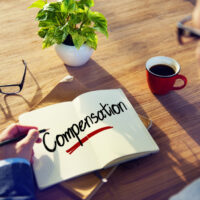 When riding as a passenger, you have no way of controlling whether you're involved in an accident, which can be nerve-wracking. You need to trust that the driver of the car will drive responsibly, making the safety of themselves and their passengers a priority. Even if your driver is as cautious as possible, crashes can still occur. If you've been hurt in an auto accident while riding as a passenger in someone else's vehicle, you may have questions about how you'll receive compensation for your injuries. Learn more about a passenger's right to compensation after a crash, below.
No-fault benefits for injured passengers
Passengers are just as likely to suffer serious injuries in a crash—sometimes even more likely—than a driver. Just like any victim of a car accident, passengers are entitled to compensation covering the cost of their medical care and lost wages after suffering injuries in a crash. Under New York's car insurance system, passengers will generally file a claim for no-fault benefits against the driver responsible for their injuries. These claims must be filed within a short window of time after a crash, and a personal injury lawyer can assist in seeking these benefits from the appropriate insurance carrier. If no-fault benefits aren't sufficient to cover the costs of a passenger's serious injuries, then the passenger may need to file a lawsuit to obtain full compensation. Keep in mind that, even if this means the passenger would be filing a lawsuit against their friend as the at-fault driver, the most likely scenario is that the driver's insurance company will be the party responsible for paying out a claim, not the friend themselves.
Additional ways to recover for your injuries as a passenger
If no-fault benefits are not sufficient to cover the expenses related to your car accident injuries, you may have additional ways to recover money damages after an accident. Generally, a passenger in a crash has the right to seek damages from the same responsible parties as does the driver. For example, if a manufacturing or design defect in the driver's car caused the crash, then the passenger would have the right to file a claim for money damages against the manufacturer, designer, or seller of the vehicle. Likewise, if a drunk driver were responsible for the crash, the passenger might have a right to file a claim against the drunk driver, and against a restaurant or bar that over-served the driver prior to the accident.
If you've been hurt as the passenger in a New York traffic accident, get help seeking the damages you deserve for your injuries by contacting the dedicated and effective Kingston auto accident attorney at Rusk, Wadlin, Heppner & Martuscello, LLP for a consultation, at 845-236-4411 (Marlboro), or at 845-331-4100 (Kingston).