Reverse Mortgage Companies Fined for Misleading Advertisements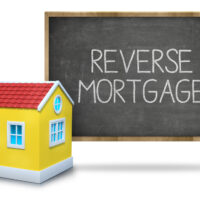 As we've discussed in a prior blog post, reverse mortgages can be a good solution for certain older persons who have built up a great deal of equity in their homes. That said, it is critical that, before entering into a reverse mortgage, the homeowner understand the risks inherent in a reverse mortgage and speak to an experienced real estate attorney before making such a serious decision. While some companies offering reverse mortgages are legitimate organizations, there remain companies that take unfair advantage of the elderly consumers at whom reverse mortgages are targeted.
Recently, a federal regulator sanctioned a purveyor of reverse mortgages for making false statements in advertisements. The Consumer Financial Protection Bureau sanctioned three different reverse-mortgage lenders: Aegean Financial, which also advertises to Spanish-speaking seniors as Jubilados Financial; Reverse Mortgage Solutions, and American Advisors Group, which is the nation's largest reverse mortgage lender. The CFPB asserts that these companies failed to adhere to federal regulations in their advertisements, making illusory promises regarding a borrower's inability to lose their home due to a reverse mortgage. The lenders have been ordered to withdraw the misleading advertisements and have been ordered to pay almost $800,000 collectively in fines.
The deceptive ads stated that borrowers would "always retain ownership" and "can't be forced to leave" their homes, despite the fact that this isn't always the case. A senior borrower who fails to make tax, insurance, or utility payments could be found to have defaulted on the loan and could be removed from the home as a result. "These companies tricked consumers into believing they could not lose their homes with a reverse mortgage. All mortgage brokers and lenders need to abide by federal advertising disclosure requirements in promoting their products," stated Richard Cordray, Director of the CFPB. In addition to lies about the inability for borrowers to lose their homes, the lenders also misstated the costs involved in obtaining a reverse mortgage. Ads claimed that there were no costs to borrowers for a reverse mortgage, despite the thousands of dollars in insurance costs, credit report fees, and closing costs, among other expenses.
If you are considering a major real estate transaction in New York, from a reverse mortgage to a commercial real estate purchase, contact the professional and dedicated Hudson Valley real estate attorneys at Rusk, Wadlin, Heppner & Martuscello, LLP for a consultation at 845-236-4411 (Marlboro), or 845-331-4100 (Kingston).