Stripping a Second Mortgage in Bankruptcy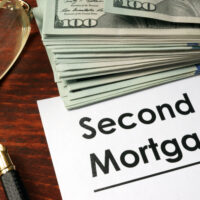 If you're a homeowner facing mounting consumer debt, you may be hesitant to file for bankruptcy out of fear that it would mean you'd lose your home. Bankruptcy can, in fact, be an excellent tool for helping you keep your house, especially if you've taken out a second or third mortgage and are struggling to make payments on that loan. A Chapter 13 bankruptcy filing will not only provide you with time to catch up on your past-due mortgage payments, but it could also allow you to strip off a second or third mortgage entirely. Read on to learn more, and contact a Hudson Valley bankruptcy attorney with any additional questions.
What is lien stripping?
The term might sound a little strange, but the concept of lien stripping could save you thousands of dollars. Lien stripping is available when a home's value is entirely encumbered by a mortgage that comes ahead of other liens on the home's title. In other words, if you owe more than the house's market value on your primary mortgage, you could be eligible to strip off second or third mortgages. This turns your second mortgage into an unsecured debt, since all of the home's equity is taken up by the home's first mortgage.
How lien stripping works in Chapter 13 bankruptcy
Let's say that you own a home worth $350,000, which you purchased when the housing market was at its peak several years ago. You now owe $390,000 on your mortgage. You took out a second mortgage a couple years back, on which you owe $20,000. You fell on tough times after an injury and racked up medical debt, causing you to fall behind on payments for both loans, but you want to keep your home. Since your home is worth less than the amount due on the first mortgage, you are eligible to have the second mortgage stripped away. Your second mortgage debt will then be included among your other unsecured debts to be repaid with your monthly Chapter 13 payments, which are limited to costing only what you can afford. If a balance remains on the second mortgage after your payment period ends, it will be forgiven.
Lien stripping is available when filing for bankruptcy under Chapter 13, but not Chapter 7. If you file for bankruptcy under Chapter 7 as a homeowner, you may gain an improved ability to pay your mortgage by virtue of the elimination of your unsecured debts, such as credit card bills and medical debts. However, you will need to become current on your first and second mortgages if you wish to keep your home safe from foreclosure.
If you are a New York resident and need guidance on how to handle mounting consumer debt while keeping your home, contact the knowledgeable and seasoned Hudson Valley bankruptcy attorneys at Rusk, Wadlin, Heppner & Martuscello, LLP for a consultation, in Marlboro at 845-236-4411, or in Kingston at 845-331-4100.