Substantial Uptick in Number of Toy Recalls in 2016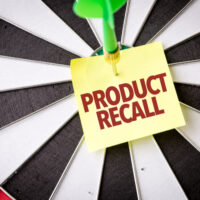 Children trust their parents to choose safe toys, furniture, and transportation products, and parents in turn trust manufacturers to sell only products that won't be harmful to their children. Sadly, manufacturers don't always spend the time or money they should on testing a product to ensure that it does not pose a threat to children before making it available in stores. One nonprofit group has found that recalls of products designed for children rose last year, and that on average, children suffered a greater number of injuries prior to recalls being issued.
Rise in number of products and units recalled
According to the Kids in Danger Annual Report Card, there were 76 recalls of children's products in 2016. This was a 13% increase over the number of recalls of children's products issued in 2015. However, with 66,813,956 total product units recalled, there was an over-1000% increase in the total number of units recalled over the 2015 total. This was the third-highest number of units recalled in a single year. Among the 332 recalls issued by the Consumer Product Safety Commission (CPSC), 23% were children's products.
More injuries prior to recalls
The growth in the total number of recalls is disturbing, but what is even more troubling is the fact that more children were injured by defective products before recall notices were issued. In total, 4,842 incidents involving dangerous children's products, including 394 injuries and seven deaths, were reported in 2016 to manufacturers and/or the CPSC before recalls were issued. On average, there were 64 reports that a product contained design defects before that product was recalled. This is a substantial rise from an average of 12 reports in 2015, and an average of five in 2014.
Failure to use all means necessary to bring attention to recalls
The Kids In Danger report also pointed out that companies are not doing as much as they could to publicize recalls and get defective products out of children's homes. While the total number of companies using their social media accounts to warn consumers of a recall rose to 60%, this number could be higher. The CPSC has only recently begun publishing recall notices on its own social media accounts.
If you or your child has been injured by a dangerous product in New York, contact the knowledgeable, effective, and dedicated Hudson Valley products liability lawyers at Rusk, Wadlin, Heppner & Martuscello, LLP for a consultation, at 845-331-4100 (Kingston), or 845-236-4411 (Marlboro).