Can You Sue Someone For Negligence in a Car Accident in New York?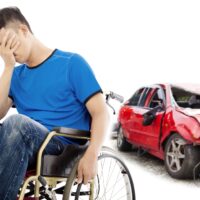 People are generally aware that there are "fault" and "no-fault" states when it comes to personal injury claims after car accidents. In fault states, an accident victim can sue the at-fault driver. In no-fault states, accident victims are often left to rely on their own insurance for coverage. Below, we explain how fault and no-fault work in New York's insurance system. Call an experienced New York car accident attorney if you or a family member has been injured in a car crash in the Hudson Valley
New York's No-Fault Insurance Scheme
Unlike many other states, New York has an auto accident insurance system built around "no-fault." Drivers are all required to carry a minimum amount of car insurance, including for bodily injury and property damage. In the typical car accident, policyholders are meant to file with their own insurance provider for personal injury damages, regardless of fault. Instead of filing a claim with the at-fault driver, each driver files a claim with their own insurer for personal injury costs. The no-fault insurance covers lost wages, medical bills, housekeeping, and transportation to or from medical provider meetings. Injured victims cannot recover additional damages for things like pain and suffering, emotional distress, or punitive damages. Note that the no-fault scheme is specifically for personal injury; vehicle damage claims can be brought against the at-fault driver in New York.
In other states, injured motorists can file a claim against the other driver, seeking to recover damages from their insurance policy or from them personally. Damages may be much higher than policy limits. While New York has a no-fault scheme, there are circumstances under which an accident victim can still pursue a negligence claim.
When Can You File a Negligence Claim After a Car Crash in New York?
In New York, in order to get outside of the no-fault scheme and file a claim against the at-fault driver, an accident victim must meet the no-fault threshold. The no-fault threshold is tied to the severity of the injury suffered. To file a claim against the other driver, the accident victim must have suffered a "serious injury."
New York defines several different categories of serious injury. Serious injury includes significant disfigurement, bone fractures, permanent limitation of the use of a bodily organ or a body part, significant limitation of the use of a bodily function, death, or substantially full disability for at least 90 days within a defined period. An accident victim who suffers a serious injury can bring a claim directly against the at-fault driver and seek all available personal injury damages (including pain and suffering and others not covered by no-fault insurance).
If you or someone you care about has been seriously hurt by a negligent driver in New York, find out if you have a right to compensation for your injuries by contacting the professional and trial-ready Hudson Valley personal injury lawyers at Rusk, Wadlin, Heppner & Martuscello, LLP for a free consultation at 845-331-4100 (Kingston) or 845-236-4411 (Marlboro).