Can You Sue a Police Officer After a Car Accident?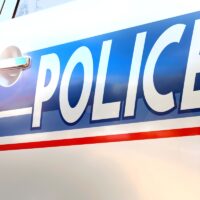 If you suffer a serious injury caused by a negligent driver, you have the right to recover compensation from them for your injuries. What if the negligent driver was a police officer? Are you still entitled to recovery? Are there limitations on when, how, and how much you can recover? Continue reading to learn about when and how you can sue a police officer after a car crash, and call a dedicated New York car accident attorney if you or a family member has been injured in a car crash in the Hudson Valley.
On or Off-Duty
As a threshold matter, it's important to note that when a police officer is off-duty, they are like any other citizen. If you are hit by a negligent driver, the fact that that driver happens to be an off-duty cop should not affect your case. If the driver was on duty and driving an NYPD vehicle at the time of the crash, then a more complicated situation arises.
Sovereign Immunity
Police officers and other government agents benefit from something called "sovereign immunity." The general principle is that the government is immune from lawsuits unless they specifically create a legal right for people to sue them.
Thankfully, the State of New York does have a law in place that allows individuals to sue state and local officials for negligence-based injuries. Specific rules must be followed for suing police officers in their official capacities.
Special Deadlines
If you were injured in a car accident with a New York police officer, you can file a claim for damages. You must satisfy certain additional requirements, however, beyond those necessary to file any personal injury lawsuit.
First, you must file a Notice of Claim with the police department within 90 days of the accident. Failing to file the Notice may result in your eventual claim being tossed out of court. The Notice must be served by personal delivery or registered certified mail to the appropriate party; typically, a government agency should have an individual or attorney listed as the person designated to receive such notices.
After filing your Notice of Claim, you still have a more limited time frame to file your lawsuit than in a typical personal injury claim. You have one year and 90 days after your accident to file your civil lawsuit, instead of the normal three years you would have against another defendant.
To make sure that you do not miss these deadlines and other special requirements for suing a police officer after a car crash, you need a savvy New York car accident attorney in your corner. Time is of the essence, so get a qualified traffic accident lawyer on your side as soon as possible after your accident to preserve your rights.
If you or someone you love has been hurt in a car crash in New York, find out if you have a right to compensation for your injuries by contacting the knowledgeable and exceptional Hudson Valley personal injury lawyers at Rusk, Wadlin, Heppner & Martuscello, LLP for a free consultation at 845-331-4100 (Kingston) or 845-236-4411 (Marlboro).