Survey Finds that Drivers Don't Always Practice what They Preach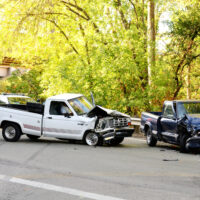 Ask almost any driver whether they think it's a safe idea to send a text while driving or drive after they've been drinking, and they'll tell you that it's not. According to newly-released results of a survey, that doesn't always mean that they always avoid those behaviors when they're behind the wheel. Read on to learn about the disconnect between opinions and behavior, and contact a skilled Hudson Valley car accident attorney if you've been hurt by a careless or reckless driver.
Survey looked at all age groups and regions
The AAA Foundation for Traffic Safety conducts its Traffic Safety Culture survey each year, seeking to understand the roadway safety habits in a country where it reports that nearly one million people died in traffic accidents between 1991 and 2015. The survey results included responses from thousands of American drivers aged 16 and up located all over the country, who had driven in the past 30 days.
Many drivers surveyed had a first-hand understanding of the personal toll that dangerous driving can take. Almost one in three drivers surveyed had a family member or friend who had suffered injuries in a serious accident, and one in nine had themselves been seriously injured in a crash.
Distracted driving believed dangerous, but still practiced
Drivers largely agree that texting or talking on a handheld device is a dangerous habit. Seventy-one percent of drivers support laws barring drivers from using a hand-held device while driving, and 42% would even like to see a ban on using a cell phone while driving altogether, whether hands-free or handheld. That said, even though 88% of survey participants support laws banning texting while driving, and 80% said that texting while driving is a serious safety threat, 40% of survey participants had read, and 31% had typed, a text or email while driving in the past 30 days.
Many drivers also admit to driving while impaired
Drivers were also polled about their impaired-driving habits, and their approval of laws limiting those behaviors. Nearly every driver surveyed found drinking and driving unacceptable, and 60% found driving after taking illegal drugs to be a serious safety threat. One in eight drivers admitted that they had driven while at or over the legal limit in the past year, however, and 5% of drivers admitted to having driven within an hour of having smoked marijuana. Nearly a third of drivers surveyed admitted that they had driven when they were so tired that they struggled to keep their eyes open.
If you've been injured by a careless, dangerous, or drunk driver in New York, find out if you might have a claim for damages by contacting an experienced Kingston car injury lawyer of Rusk Wadlin Heppner & Martuscello, LLP for a consultation, in Kingston at 845-331-4100, or in Marlboro at 845-236-4411.