What Debts Can't I Discharge Through a Chapter 7 Bankruptcy Filing?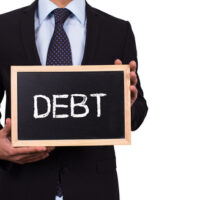 Filing for bankruptcy under Chapter 7 can entitle you to discharge the vast majority of the debts you've accrued. That said, certain forms of debt can never be discharged through bankruptcy. Read on to ensure you aren't surprised by a court's refusal to eliminate certain forms of debt in your bankruptcy proceeding.
Generally speaking, Chapter 7 bankruptcy cannot:
*Prevent repossession: If you own a piece of property against which a creditor holds a lien, such as a motor vehicle or parcel of real estate, the Chapter 7 process may be able to eliminate the debt, but cannot prevent that property from being repossessed by the lender. In a Chapter 13 bankruptcy, you can make up late payments and prevent a repossession or foreclosure.
*Eliminate tax debts: Generally, money owed to the IRS is not dischargeable in bankruptcy, though there are certain hard-to-meet exceptions to this rule. Speak with your attorney about whether these exceptions may apply in your case.
*Eliminate an obligation to pay child support or alimony: Payments you owe each month to support your child or former spouse pursuant to a court order cannot be eliminated in bankruptcy. If circumstances have changed substantially since the court order setting the amount of spousal or child support was issued, you may wish to speak with a family law attorney about a modification of the order that more accurately reflects your current financial state.
*Eliminate student loans: As with tax debts, student loans are not dischargeable except in very limited circumstances.
*Eliminate penalties or fines imposed for drunk driving or other violations of law: If you were successfully sued by a victim of your drunken driving for death or injuries you caused, that judgment cannot be eliminated in bankruptcy. Likewise, bankruptcy won't eliminate debts you owe for being found guilty of a crime, including traffic fines or criminal restitution.
While these are the default rules on the discharge of debt under the Bankruptcy Code, a skilled attorney will be able to assess whether or not you qualify for any available exceptions to these rules, and will attempt to structure your bankruptcy in a way that promotes your best interests overall.
If you are considering filing for bankruptcy in New York, contact the knowledgeable and experienced Hudson Valley bankruptcy lawyers at Rusk, Wadlin, Heppner & Martuscello for a consultation on your case, at either of our Kingston (845-331-4100) or Marlboro (845-236-4411) offices.