What Should You Consider when Choosing an Attorney for Your Divorce?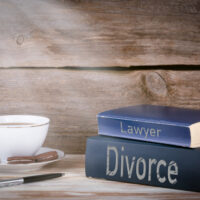 It's always important to choose the right attorney to handle your case, but never more so than when you're choosing an attorney to handle your divorce. Over the course of your divorce, you're likely to be in regular contact with your lawyer for months or even years. Your attorney will make many choices that will affect how your case progresses. Read on to find issues that you should consider and discuss with a prospective divorce attorney.
Figure out how you'd like your divorce to go
Many divorcing spouses want the legal side of their split to occur as quickly and peacefully as possible, but some are eager to go to battle with a long courtroom trial. Determining how you'd like your divorce to look in advance will guide your choice of attorney and help you clearly express your desires to that attorney.
Explore your potential attorney's feelings about settlement, conflict reduction, and mediation
There have been many innovations in family law over recent years that allow couples to resolve conflicts outside of court. If you're interested in these alternatives to litigation, ask your prospective attorney about their feelings on alternative conflict resolution methods. Find out whether they have experience using them with clients, or if they appear to be more attached to conventional litigation.
Ask for an honest assessment of how long the process should last and the cost involved
The length of your divorce and the expenses involved will vary based on the amount of conflict between you and your spouse and how many issues there are still to be resolved. In order to avoid unpleasant surprises later on, ask prospective attorneys how long they expect your case to take to resolve based on the type of divorce you want, and how they charge for their services.
Ask about their experience in the field of family law
Family law is unique within the field of civil law. Choose an attorney who can demonstrate a strong interest in and experience with divorce and child custody disputes.
Find someone with whom you get along and feel comfortable
Your divorce attorney will likely become aware of very personal information about your lifestyle and relationship. Make sure that your attorney is someone with whom you're comfortable disclosing this information, as it may become relevant to your case.
If you're planning a divorce in New York, contact the experienced, knowledgeable, and compassionate Hudson Valley divorce lawyers at Rusk, Wadlin, Heppner & Martuscello for a consultation on your case, at 845-236-4411 (Marlboro), or at 845-331-4100 (Kingston).