What to Do in a Car Crash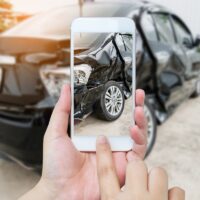 Getting into a car wreck is a jarring, scary experience. It can be difficult to keep a clear head and think of what to do just after the crash. Below, the New York car accident attorneys at Rusk, Wadlin, Heppner & Martuscello, LLP, identify important steps to take after an accident to protect your safety, your family, and your rights.
Pull over to a safe space and stop. The first thing you should do if you are in a car crash is get yourself to safety. If possible, pull over to the side of the road. If you cannot move your vehicle to the side of the road, get yourself and your passengers out of traffic. You should always stop; never drive away from the scene without taking other action.
Protect the scene. When safe to do so, set up flares around the accident if you have them. Your car's flashers are useful as well. A flashlight can work as well; it is good practice to keep a flashlight in your car, just in case.
Check yourself and your passengers for injuries. Assess your situation to determine if anyone needs emergency medical care. You should also assess whether other vehicles appear to need emergency assistance.
Call the authorities. If you are in a car crash, it is generally a good idea to call the police. If anyone was injured, New York law requires you to report the accident to the police. Even if no one is seriously injured, it is helpful to have the police come and make an official report about the accident. You might even need a police report in order to file an insurance claim.
Get medical attention. If you believe you might require emergency medical treatment, get to a hospital as soon as possible. Even if you do not require emergency treatment, you should get to a doctor as soon as you can after leaving the scene to assess your physical state, document the injuries that occurred as a result of the crash, and check for hidden, dangerous injuries, such as internal bleeding, concussions, or organ damage.
Exchange information with other drivers. After you stop your vehicle, exchange identifying information with the other driver(s) involved–insurance policy information, vehicle identification number, license plate, contact information (name, address, phone number). It is a good idea to take a picture of the other car's license plate as soon as you can, in case the other driver tries to flee the scene.
Collect evidence – pictures, witness information, etc. Document as much of the scene as you can. Take pictures of yourself and your passengers to show injuries, and take pictures of the vehicles and the damage, as well as the surrounding area (weather, hazards, nature of the intersection, traffic signals or signs, etc.) If there are witnesses, get their contact information so that you, your lawyer, and the police can speak with them later if necessary. Keep copies of all documents and other evidence generated in connection with the accident, including photos, police reports, medical reports, medical bills, communications with your insurer and employer, etc. The more detailed your file, the better able your attorney will be to get you full compensation.
Contact your insurance. You will need to report the accident to both your insurance and the insurance provider for the other driver or drivers.
Protect your rights. Get a car accident attorney on your side as soon as possible after an accident to ensure that your rights are protected. Your attorney can help you file your insurance claim, gather evidence, and bring any claims against the at-fault drivers. The sooner you get a lawyer, the stronger your case will be.
If you or someone you care about has been hurt in a car accident in New York, find out if you have a right to compensation by contacting the dedicated and passionate Hudson Valley personal injury lawyers at Rusk, Wadlin, Heppner & Martuscello, LLP for a free consultation at 845-331-4100 (Kingston) or 845-236-4411 (Marlboro).