Ford Develops Hat Designed to Keep Truckers Alert on the Road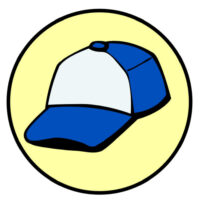 Drowsy driving can be a deadly problem for all drivers, but especially so for drivers of large tractor-trailers and other commercial trucks. In order to combat this issue, Ford has designed a hat that could help keep truck drivers awake and alert while behind the wheel. The hat joins a list of other technologies intended to keep long-haul truck drivers from falling asleep while driving. Read on to learn about technology that could prevent drowsy driving-related truck crashes on New York roads.
The Ford SafeCap was developed to identify when the wearer was nodding off to sleep while driving. Researchers studied how drivers' heads move when they're simply scanning the road in front of them or completing other tasks related to driving, and how they move in ways that indicate drowsiness or a lack of attention to the road. The hat uses a gyroscope and other sensors to track the wearer's movements. If the hat identifies movements associated with inattention or fatigue, it will use vibration, sounds, or lights to bring the driver's attention back to the road.
Currently, the SafeCap is being tested in Brazil after being unveiled at a South American trucking show, but thousands of people have so far requested more information on how to order the hat for themselves.
The SafeCap is far from the first device designed to prevent truck drivers from falling asleep at the wheel. A device called the Nap Zapper is an earpiece that will identify when a driver is nodding off and beep in the driver's ear to keep them awake. There are also smartphone apps that can detect when a driver's eyes have closed using the phone's camera. Additionally, some larger carrier companies have installed systems on their trucks that can apply the truck's brakes when the driver appears not to be paying attention to the road.
While federal laws require long-haul commercial truck drivers to take certain amounts of rest each day to prevent fatigue-related accidents, drivers receive a great deal of pressure to get their loads to their destination as quickly as possible. Drivers who work as a pair will often try to keep driving continuously to make as good time as possible, with one driver sleeping in an on-board bed while the other drives. This arrangement often provides very low-quality rest, resulting in both drivers feeling fatigued. With research showing that fatigue can have effects similar to alcohol use on drivers, this can cause major accidents with much smaller passenger vehicles.
If you've been injured in a crash with a large truck or big rig in New York, find out if you have a right to money damages by contacting the knowledgeable and dedicated Hudson Valley truck accident lawyers at Rusk, Wadlin, Heppner & Martuscello, LLP for a consultation, at 845-236-4411 (Marlboro), or at 845-331-4100 (Kingston).