Local Man Arrested after Hit-and-Run Accident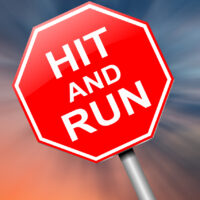 A local man was arrested for allegedly leaving the scene of an accident that caused fatal injuries to a pedestrian. The incident is an example of the ability of law enforcement and private investigators to determine the parties responsible for hit-and-run accidents and bring them to justice.
Hit-and-run accident leaves pedestrian fatally injured
The accident that ultimately proved fatal occurred on Sunday, February 19, 2017. At around 6:30 that evening, a 56-year-old man from Blooming Grove was walking south on Glenwood Road through the Mountain Lodge Park development on Schunnemunk Mountain. The victim, a resident of the development who often walked along local roads, was struck by a vehicle as he walked between Glenwood Road's intersections with Revere Road and Windsor Road. The man was hit by a 2003 Subaru Forester. The victim was transported to St. Luke's Cornwall Hospital in Newburgh, where he was pronounced dead.
Police make arrest of man believed to be hit-and-run driver
After responding to the scene, members of both New York State Police and Blooming Grove Police Department launched an investigation into identifying and locating the driver who had left the scene of the accident. The police were able to locate the Subaru Forester at the home of Richard Aiello, 37, who lived not far from the scene of the accident in Blooming Grove. He was arrested and charged with the felony of leaving the scene of a fatal crash.
Criminal and civil penalties possible for a hit-and-run
Victims of hit-and-run accidents may feel hopeless about recovering the cost of their medical expenses, lost wages, or property damage after a crash. These accident victims may in fact have options for compensation. New York requires its drivers to carry uninsured and unknown motorist coverage as a part of their policy, which should provide coverage of basic expenses after a crash. Additionally, skilled personal injury attorneys can investigate the circumstances surrounding a crash, gathering witness statements and using physical evidence in an effort to locate the driver responsible for a crash. These hit-and-run drivers will face criminal penalties by the state, and can also face liability in a civil lawsuit for the damages they inflicted on the accident victim and their family.
If you've been injured in a hit-and-run crash in New York, speak with an attorney to find out about your options for compensation by contacting the knowledgeable and effective Kingston car injury lawyer at Rusk Wadlin Heppner & Martuscello, LLP at 845-236-4411