New York Department of Health (DOH) Criticized for Lack of Oversight Over Nursing Homes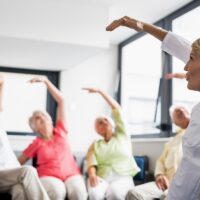 New York's Department of Health (DOH) recently appointed a receiver to take over two nursing homes in Buffalo after poor ratings and numerous complaints. In one case, suspicious resident deaths led to a police investigation. Two weeks earlier, the DOH put a different home under conservatorship. According to recent reports, the homes were the site of numerous instances of patient abuse and other negligent behavior, continuing a long line of abuses apparently overlooked by the DOH for a long period of time. After one patient death, around 50 employees at one of the homes, Emerald South, staged a protest lamenting unsafe working conditions at the facility. The protest led to Erie County Executive Mark Poloncarz calling on the state to appoint a receiver to take over the facility. The DOH moved in to appoint a receiver nearly a year after these scandals occurred.
The DOH established a program for preventing nursing home negligence and abuse after state officials previously chastised DOH for its failure to adequately monitor nursing homes, but a recent investigative report suggests that DOH has been failing. Continue reading to learn about the abuse and lack of oversight from the DOH, and contact a seasoned Hudson Valley nursing home abuse lawyer with any questions about potential medical malpractice or misconduct.
DOH Establishes Program to Crack Down on Nursing Home Abuse, Neglects its Duties
According to an investigative report from Rochester's Democrat and Chronicle, DOH has a poor history of preventing nursing home abuse. In February 2016, the Office of the State Comptroller criticized the DOH for its response to homes where inspectors found repeat violations. The Comptroller's report analyzed nursing home violations cited between 2007 and 2015, finding that, for example, the home with the most citations of any active facility (previously called Westgate, now called Creekview Nursing and Rehabilitation Center) had not been fined at all. DOH was inefficient in assessing fines in a timely manner and chose not to issue fines in more than 80 percent of violations.
The report recommended that DOH issue fines to repeat-offender facilities. DOH's Division of Nursing Homes determined not to issue fines and instead established a Performance Monitoring Program, meant to increase oversight over nursing homes where conditions affect the rights, quality of life, or health and safety of the residents. The stated goals of the program were not to fine or rescind licenses for shoddy homes, but rather simply to identify and share best practices hoping to reduce overall incidents of poor performance. Only 16 homes were identified for oversight, those previously identified by the state as problematic, and as of March 2018, 10 of the homes had "implemented corrective actions and were removed from the program." None of the homes were fined.
The Democrat and Chronicle reviewed a number of nursing homes with repeat deficiencies and found that DOH seemingly failed to implement its Monitoring Program. The newspaper found that repeat offenses were incredibly commonplace. More than one-third of the violations cited by state health inspectors were for regulations that had previously been cited, yet the homes continued to operate without impediment.
The newspaper tried to obtain more details about the monitoring program but was rebuffed by DOH, so it remains unclear whether the monitoring program ever identified additional homes beyond the original 16 for oversight. The repeated offenses, lack of fines and delay in responding to abuse and neglect leading to patient death suggests that DOH continues to ignore the concerns created by problematic nursing homes.
If you believe that you or a loved one has been the victim of nursing home abuse in New York, contact the dedicated and compassionate Hudson Valley medical malpractice lawyers at Rusk, Wadlin, Heppner & Martuscello, LLP for a free consultation in Kingston at 845-331-4100, or in Marlboro at 845-236-4411.